MOTM Sept 2010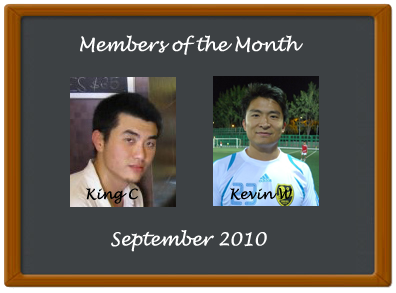 The Members of the Month September are:
– King Chung
– Kevin Wang
Both King and Kevin has been playing with us since 2008. Kevin joined us 1 week after his arrival in Hong Kong and never left and still play with us weekly when he is not busy collecting airmiles. King recently started working in China. Therefore, he hasn't been as active as before. He comes back to Hong Kong every weekend, to escape from being in a factory with 500 female colleagues.
From 1 September-30 September, they will have priority sign up for all our games and play all the weekend games for free.
Thanks a lot guys for your long term support