How to join
Login or register for your account. Sign ups for events are based on First-Come-First-Serve
1. Login with your existing account or One-Click login with the facebook button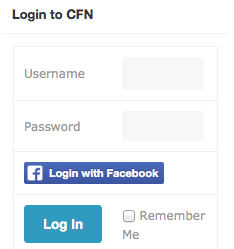 2. Go to the sign up section or events tab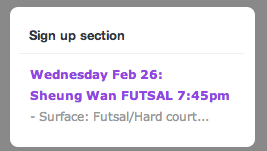 3. Click I'm attending to sign up for the game of your choice


4. Click "See who RSVPed" to see your sign up rank


5. Sign up rank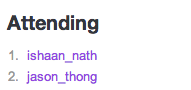 -If your sign up rank is within player cap range, you are 100% in for the game.
-If your sign up rank is not within range, check back 1 day before the game to see if your rank has moved up. If your rank is still not within the cap, input your phone number in the comments section. The organizer will text you if a spot opens up.
We handle a maximum player cap for each game. Everyone has to signup for the games beforehand.
Signing out
1. Sign out at least one day before the game(midnight): No consequences
2. Sign out on game day by text message/call: pays fee if we can't find replacement. Payable next game you play
3. Sign out on game day on website: pays fee and penalty(game fee).Payable next game you play
4. No show: HKD 200. Banned from all games allowed, until i have received their the 200 by bank transfer. fee goes to organizers at the end of every quarter. Waived if you have official proof of emergency
Fees
– Casual Weekday games: HKD 30 for futsal games, HKD 60 for other games
– Casual Saturday games: HKD 30 for real grass pitch, HKD 40 for artificial grass pitch
– Casual Sunday games: HKD 60 for Sunday evening games
Organizers
For all our games, there is at least one organizer. In his role, he manages the following:
– Control the player cap on the sign up section
– On-pitch organization
– Collect the fee