Cancelled Saturday Nov 23 CancSai Ying Pun Game 12:45pm
ll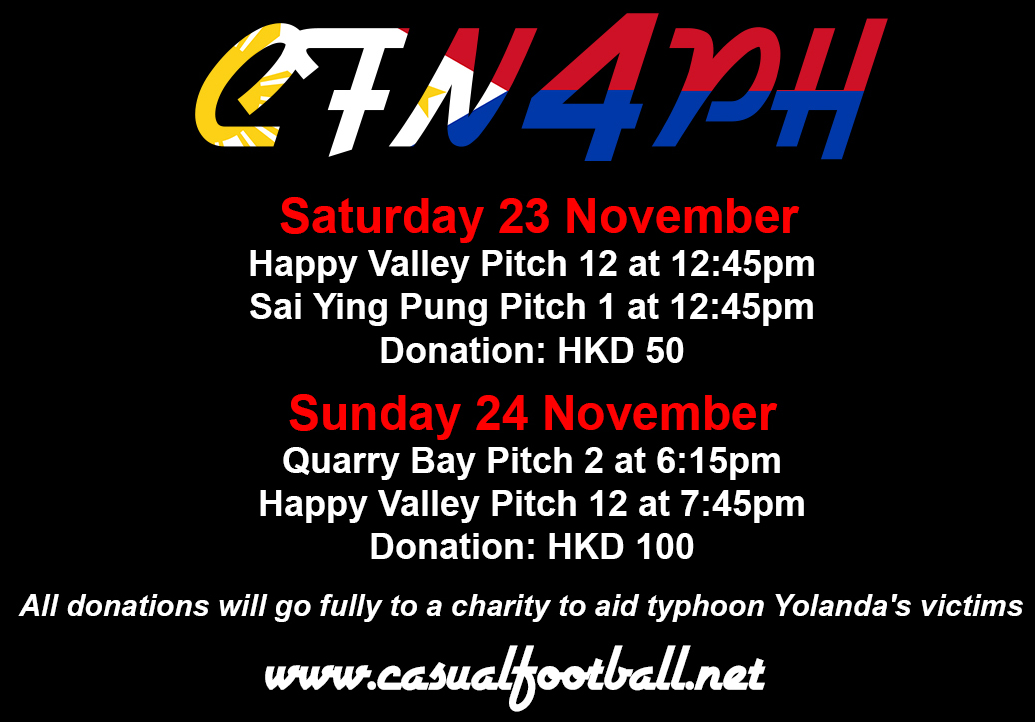 The pitch is located between Sheung Wan and Sai Ying Pun.
For location details go here: Locations>Sai Ying Pun
– All footwear is suited.
– Kick off at 1pm(Please be there at 12:45pm, so we can organize the teams), game ends at 2:30pm
– Maximum player cap is 20.
– The Donation amount is HKD50
– Iain(Organizer 9654 4366)
– Please sign up for the waiting list if you did not sign up in time to make the cap.