MOTM August 2010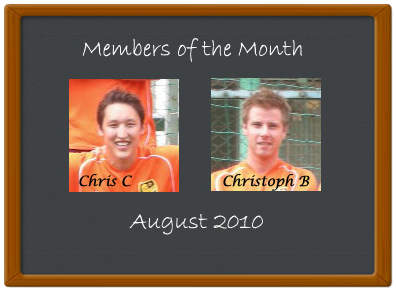 The Members of the Month August are:
– Christoph Bertram
– Chris Chambers
Both Christoph and Chris have been playing with us since May 2008. Back then til March 2009, we had one game in 2-3 weeks. From March 2009-November 2009, they both played more than 90% of our weekly games and they are still committed to play at least once a week with us. So needless to explain more why they are our Members of the Month.
From 1 August-31 August, they will have priority sign up for all our games and play all the weekend games for free.