Sat Oct 22 Charity event 4pm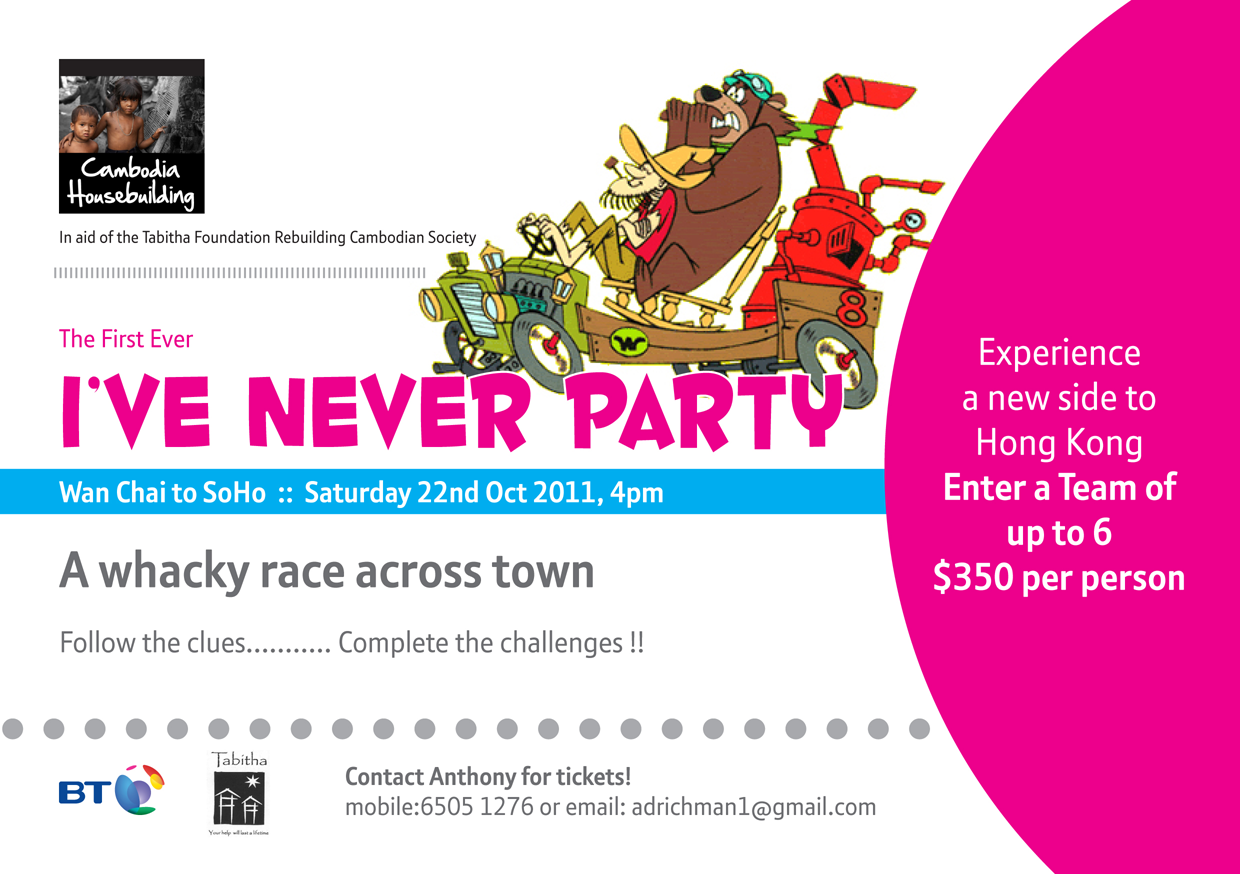 The Charity
The Tabitha foundation as is dedicated to rebuilding the Cambodian community. It is an amazing charity that uses Cambodian volunteers to administrate the charity meaning a very high proportion of all fund raising goes directly to the causes. The causes include; Schools; Well; Housing and Debt management. The Charity works by educating the Cambodians to self help and work together as a community, this builds self esteem and creates a sustainable solution to their issues. www.tabitha.ca
The Event
Come and enjoy a party that guarantees you will do things you have never done before;
Put a team of 6 together, race against other teams to find clues and complete challenges.
Some of the most interesting drinks and food will be waiting for you in Soho where the party will kick off for the rest of the evening.

The winning team prize is a box at the famous Happy Valley races.
The fee is HKD 350 pp. The price includes drinks and canapés at the final location where the event will turn into a party.
The treasure hunt will run from 4pm and finish around 6:30pm, but we have exclusive use for the whole evening at a top bar in Soho.
100% of the proceeds go to the charity after deduction the cost for drink and food.
I guarantee that you will do things you have never done before in Hong Kong!!
If anyone is interested they can either enter a team together, alternatively they can express an interest and I will create teams from individuals.
more info and registration:
– mobile: 852 6505 1276
– email: adrichman1@gmail.com
Thanks
Anthony