MOTM May 2011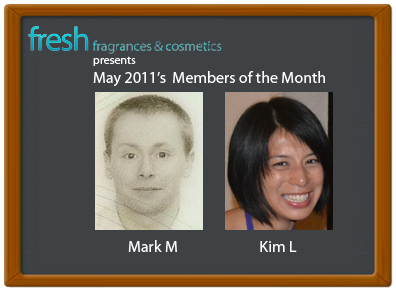 Mark M
Mark joined CFN before the official it was officially founded. Just like other old members, it started with weekly games in Tung Chung. For more than 2 years, he has been an active member in the community on-pitch and I remember one of the nights out in Wanchai…you can email me for the details.
Old captain and organizer of HamsapFC, Mark worked closely with CFN in making many friendly games possible the past. As organizer, just like me, Mark often give the black market of pitch booking financial injections. His contribution to both the CFN and Hamsap community has been great and therefore he deserves to be our member of the Month!
Kim L
Kim has been with the community for a long time as well. The earliest record that we have is dated in the first quarter of 2009. Previously, a Tung Chung resident, she too started playing with us in Tung Chung. As our only female regular, Kim has stood her ground for more than 2 years and is one of our most loyal players. She will always play when she is in Hong Kong.
She also contributed to the community by giving us leads to play indoor with the Cathay Pacific staff and joining a one-time training session at HKFC. For her dedication, she deserves to be our Member of the Month. Apart from becoming MotM, Kim joined Jabbar in holy matrimony recently. CFN wish them both a great future together! Double celebrations!
Members of the Month will play all the weekend games(Friday, Saturday, Sunday) games free of charge and will receive a gift coupon of USD 20 from Fresh Group to spend on it's webshop. Congratulations!